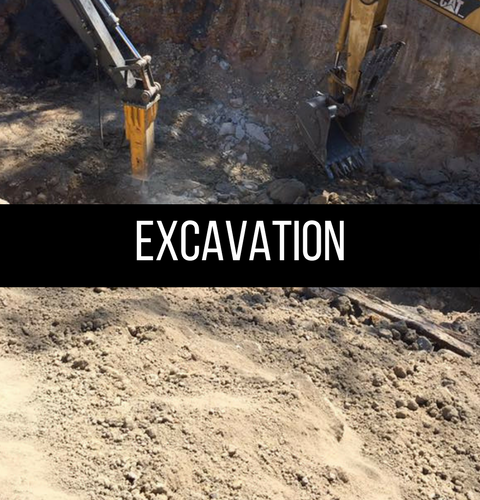 Stripping - In order to begin any new project, the first step is stripping the area. Before building a new structure (commercial or residential) the area must be prepped so a stable foundation can be created. Removing top soil, sediment, and trees or shrubbery will allow a safe foundation to be created for the project.
Drainage - Creating new ways for water to run-off, or enhancing existing drainage systems will prevent water from damaging or impeding a work area. Proper excavation for channeling and drainage is a pivotal part of any remodel or building project.

Structural - Sometimes part of creating the new structure is the excavation itself! Creating a pond or embankment requires skilled excavation services. In order to be sure your project is getting the attention to detail and quality of service it needs, trust TerraPro General Contracting for all your excavation services!