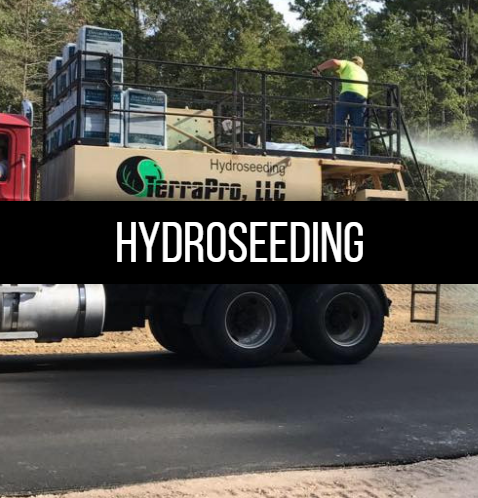 Hydroseeding is a simple process where water, seed, fertilizer, and protective mulch are mixed in a tank and sprayed onto an area. The result is seeding that sticks! The water and mulch make germination and growth much quicker, while the tackifiers and additives promote protection and persistence through the weather and elements.
Residential: Services like this would be for large lawns and yards that have trouble sprouting and continuing to grow grass. With Hydroseeding, the process becomes much easier and is much more likely to produce results over dry sowing or sod.

Construction: Hydroseeding is a great way to stabilize an area or site to prevent soil disturbance. It's also part of the final and permanent stabilizing process. Make sure to consult with a qualified contractor like TerraPro General Contracting to get quotes and estimates regarding your Hydroseeding needs.